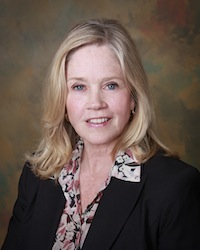 Karen Reynolds
Firm: Karen Reynolds LLC
Location: Bridgeport - CT
799 Silver Ln




Trumbull, CT 06611




United States
Tel : (203) 377-4770

Fax : (203) 375-5003

Email : karen@karenreynoldslaw.com

For more than three decades, Bridgeport divorce lawyer Karen Reynolds has represented parents who need aid obtaining visitation and parenting access rights and she has assisted parents determine child support rights under Connecticut Child Support Guidelines. Attorney Reynolds also represents minor children as a trained court appointed attorney for minor children (AMC) and as a trained court appointed guardian ad litem (GAL).
Karen Reynolds is not only a Bridgeport divorce attorney; she is also a trained Mediator. Her vast experience in negotiating and litigating all aspects of family law for more than thirty years only serve to enhance her skills as a Mediator. She also serves as a Special Master in the Bridgeport and Milford courts, volunteering her time to facilitate the resolution of divorce actions for the Courts in those jurisdictions.
---
Karen Reynolds LLC
The Law Offices of Karen Reynolds, LLC is located in the Greater Bridgeport area of Connecticut where she has practiced Family law for more than thirty years.
In Connecticut, Family law includes a wide variety of issues that must be resolved or processed through an adversarial court system. Divorces, custody actions and the smaller details that go along with these actions, such as child support, medical insurance and parenting plans, are all considered Family Law and Attorney Karen Reynolds has vast experience assisting individuals resolve Family law needs.
The law office uses technology to help negotiate alimony settlements, enabling clients to better understand the taxable consequences of their decisions and to make realistic budgets. Our lawyer guides and advises clients through property settlement negotiations, including the use of forensic resources when necessary.
Individuals can meet with our lawyer before they are married to obtain advice and to prepare or review prenuptial agreements.
Family law issues can be extremely difficult and family change can often be painful. Divorce is an emotional process. If Custody of your children is in dispute, there is stress. When you don't know how you will be able to handle the changes in a new economic situation, making decisions can be paralyzing. This may be your first involvement in a legal action. Trying to navigate the legal process while handling the stress of all that goes with it can seem almost impossible. And on top of all that, you are being asked to make decisions that will affect the rest of your life, as well as the lives of the ones you love.
Since the definition of Family varies greatly from individual to individual, clearly the Family law needs of those individuals vary, respectively. Married persons, unmarried parents, same sex couples and other clients with issues like civil unions, premarital agreements, and contempt of judgments, child support, or modifications to old judgments are all examples of the types of Family Law matters our lawyer handles.
With more than 30 years of experience in the practice of Family Law, the Law Offices of Karen Reynolds. LLC can provide guidance, representation, and advice designed to minimize the trauma, time and expense to resolve these legal issues. With creative, effective counsel the firm's clients are able to make better decisions about their choices to move forward and the manner in which they do so. Through Bridgeport divorce lawyer Karen Reynolds' experience and negotiating skills, most cases reach a settlement agreement centered on the Family's and the Client's individual needs. And when that is not possible, Attorney Reynolds possesses the litigation skills and experience necessary to take your matter to trial.
For those individuals who wish to avoid the confrontation of Court appearances as a means to resolve Family Disputes, the firm also offers Mediation. Mediation or Alternative Dispute Resolution (ADR) can be, and often is a wise alternative, providing a safe forum in which to create multiple and more flexible possibilities for resolution. Attorney Reynolds' training in Mediation can assist you and your partner to reach an agreement without court intervention.