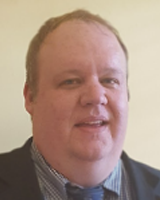 Brian A. Ramey
Firm: Brian A. Ramey Attorney
Location: Columbus - GA
18 9th Street Suite 105




Columbus, GA 31901




United States
Tel : 706-536-9085

Fax : 706-576-5214

Email : yemarb@yahoo.com

Brian A. Ramey was born and raised in Kingsport, Sullivan County, Tennessee. He graduated from the University of North Carolina at Chapel Hill in the spring of 1996 with a Bachelor's of Science degree in Chemistry. Later, he attended the Florida State University where in the fall of 1998 he obtained a Master's of Science degree in Biochemistry. From 1999-2000 he was a doctoral student in Biochemistry at the University of Miami, Florida. During this time he discovered that his true passion and goal in life did not lie in the physical sciences, and he made the decision to attend the Florida State University College of Law, where he graduated in May of 2003.
Brian passed the state bar of Alabama and Georgia, and subsequently worked as a Guardian ad Litem and appointed counsel in the Juvenile Court of Russell County, Alabama; as well as, appointed criminal defense counsel in the Circuit Court of Russell County, Alabama.
In October of 2005, Brian established the law firm known as Brian A. Ramey, Attorney at Law. Since that time, he has worked in numerous areas of law with an emphasis on divorce, custody, child support and other family law related issues. Brian is committed to using his experience and extensive community contacts to fully represent the best interests of his clients.
---
Brian A. Ramey Attorney
Brian Ramey is committed to providing clients with quality legal services. Through responsible action, our firm represents clients in family law matters including divorce, separation, child custody, child support, visitation, equitable distribution of assets and debts, adoption, alimony, and modification cases.
An attorney's success depends upon his or her work product and reputation in the community. My practice thrives to always do what's right for our neighbors in the Valley area. Whether in Columbus, Harris County, Phenix City, Fort Mitchell or any of the surrounding areas, my practice is here to assist in your legal needs. A true assessment of an attorney's skill, dependability, ethics, and effectiveness is measured by his clients as neighbors.
Where the parties cannot agree on what may be practical or fair, our team brings together experienced litigators, accounting and financial experts, custody experts, and investigators to present the client's best possible case using the most current technology. I am well versed in the unique challenges of high-asset divorces and contested custody cases, and we have the skills, knowledge and experience to resolve your divorce with minimum conflict and maximum efficiency. Let me help you protect your financial future and your children's best interests.
Brian Ramey Attorney At Law focuses primarily on family law, specializing in divorce, child custody, child support, alimony, and general family law cases in Georgia and Alabama, particularly Muscogee, Harris, Chattahoochee, Marion, Talbot, Lee and Russell counties. Mr. Ramey is committed to providing his clients with quality, cost-effective representation reflecting the highest diligence and integrity he has to offer. Mr. Ramey understands the unique challenges of family law cases and is ready to give you the help and support you need.