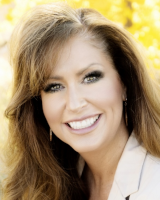 Brenda L. Storey
Firm: The Law Offices of Brenda L. Storey
Location: Denver - CO
4582 South Ulster Street Parkway, Suite 1602




Denver, CO 80237




USA
Tel : (720) 583-2325

Fax : (720) 475-1169

Email : bls@storeylawoffices.com

Brenda L. Storey is one of the most prominent and well-respected family law practitioners in the state. She is recognized among the best custody and divorce lawyers in Colorado. Ms. Storey has been selected to The Best Lawyers in America, chosen as a Colorado Super Lawyer by Law & Politics and 5280 Magazine, and named a Top Lawyer by Denver Magazine. She is well respected by judges, attorneys and forensic experts. However, her greatest accolades, and primary source of referrals, are from her clients.
Ms. Storey has been specializing in family law for over 20 years, and she knows this area of law from the inside out. She works directly with the sponsors, drafters, and lobbyists of family law-specific proposed legislation. She chaired the Family Law Section of the Colorado Bar Association, working closely with practitioners, judicial offers, and experts to improve the domestic relations practice and its impact on the families it is meant to protect and serve. Ms. Storey runs the Family Law Basic Skills seminar annually, teaching her colleagues new to this practice of law the substantive fundamentals. She has co-authored treatises and articles focused on family law practice, and she lectures regularly on numerous domestic relations specialized topics.
---
The Law Offices of Brenda L. Storey
The end of a relationship, whether a marriage or a civil union, is tough. The legal issues that can correspond with that break up can be overwhelming. During that time, you need compassionate, experienced, quality representation to assist you in navigating the Colorado family law system, while helping you to protect your children, your finances, and yourself.
Whether your divorce case involves child custody resolution, complex financial litigation, dissolution of a marriage or civil union in Colorado, paternity or common law marriage claims, post-decree modification and/or enforcement, success starts with quality representation. The Law Offices of Brenda L. Storey, P.C., provide that quality. Your success starts here.
The quality we offer makes the difference. Our Colorado law firm provides individualized attention to each client, making sure we understand your family and your goals. The high level of preparedness at every stage is second to none, and has proven the key to our clients' successes in settlement as well as in trial litigation. The firm's level of experience and expertise, in and out of the courtroom, within this specialized area of law allows us to very bluntly and directly assess your position, while strategizing a plan to help you to achieve the results you want and need for your future.
Our firm proudly represents men and women, same-sex and opposite-sex partners, mothers and fathers and grandparents, and we serve them in districts across the state of Colorado.