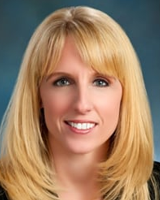 Alexandra White
Firm: The Law Office of Alexandra White, PC
Location: Centennial - CO
12625 E. Euclid Dr




Centennial, CO 80111




United States
Tel : 303-500-1221

Fax : N/A

Email : alex@awfamilylaw.com

The Law Office of Alexandra White, PC, exclusively devotes its work to the area of family law; the firm is not a general-practice law firm. This focus allows the team to keep current with relevant legal trends, and it enables the firm to stay engaged with clients, who receive the personalized service they deserve.
Originally from Michigan, Alexandra (Alex) moved to Honolulu, Hawaii, during high school and obtained her undergraduate degree in political science from Hawaii Pacific University, graduating magna cum laude.
Through college and prior to entering law school, she was a paralegal at a law firm in Honolulu, Hawaii, specializing in family law. There, Alex developed a passion for family law while serving as a Group Facilitator with the Kids First program in Honolulu, a program designed for parents and children experiencing divorce. While participating in that program, she saw firsthand the impact of divorce on children. Her experience in that program drove her to attend law school and continues to drive her to put kids first in her practice of law. This experience led Alex to become a preferred divorce attorney in Denver, Colorado.
Alex attended her first year of law school at the William S. Richardson School of Law, University of Hawaii at Manoa. She enjoyed clerking in the family law section of the Legal Aid Society of Honolulu during the summer following her first year of law school. She then transferred to the University of Denver, College of Law, where she graduated in the top 11 percent of her class. While attending the University of Denver, College of Law, she also had the privilege of practicing family law under the auspices of the Student Law Office.
Alex has been your divorce attorney in Denver, Colorado, practicing law for the past 10 years, and prior to opening her own practice, Alex was a partner with The Harris Law Firm and a shareholder with Gutterman Griffiths PC, bringing extensive experience, tremendous compassion and professionalism to established, well-known firms that are leaders in family law.
She believes that professionalism is the key to the successful practice of law, especially in the area of family law, where children's lives and futures are often at stake. Many attorneys believe that one cannot be aggressive and act professionally at the same time, but Alex disagrees. A lack of professionalism and poor demeanor drive litigation (and the cost of litigation) unnecessarily. Well-prepared, aggressive representation is the most effective way to reach resolution in or out of the courtroom.
She has five young children who keep her and her husband very busy! During the times in her life when she had free time, Alex was an outdoor enthusiast. Before aspiring to become a lawyer, she was a scuba instructor and scuba dive performer for submarine companies in Okinawa, Japan, and Honolulu, Hawaii.
Alex White has been awarded the highest "AV" rating from Martindale-Hubbell since 2010. The AV rating is the pinnacle of professional excellence earned through a peer review rating process that is managed and monitored by the world's most trusted legal resource. Additionally, Alex has been selected for inclusion in Super Lawyers — Rising Stars Edition.