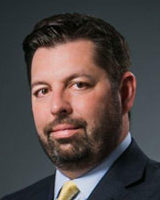 David V. Sanchez
Firm: LoTempio P.C. Law Group
Location: Buffalo - NY
181 Franklin Street




Buffalo, NY 14202




United States
Tel : 716-855-3761

Fax : 716-855-3437

Email : Dsanchez@lotempiopc.com

Since being admitted in 1998, Mr. Sanchez has maintained a general practice. He has significant experience in the areas of corporate and business law, general litigation, matrimonial and family law, and wills, trusts and estates.
Mr. Sanchez joined the LoTempio Law Group in 2017 to chair its matrimonial and family law department. He has over 18 years of experience and practices primarily in matrimonial and family law. Mr. Sanchez practices throughout Western New York. He has been awarded Business First 2017 Legal Elite.
In addition to the foregoing, Mr. Sanchez was recently appointed to serve as general to the Niagara Falls Water Board.
---
LoTempio Law Group
The counsel at LoTempio P.C. Law Group has been zealous advocates for the Western New York community — its businesses, families and residents — for over 40 years. Our attorneys have extensive legal experience and pride themselves on offering individualized professional services that are tailored to our clients' needs and goals. LoTempio P.C. Law Group is your Complete Counsel.
LoTempio P.C. Law Group is a results-oriented firm that focuses on our clients' best interests. Our attorneys treat clients and their cases with passion and integrity regardless of whether their case involves basic needs or complex legal issues. No matter what type of case you have, whether it is a criminal law matter, family law issue or other concern, LoTempio P.C. Law Group has the experienced team of lawyers and staff you want to have on your side, guiding you through the legal process.