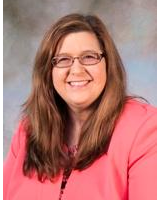 Debra A Hockett-Clark
Firm: Hockett-Clark Law Office
Location: Des Moines - IA
5550 Wild Rose Lane, Suite 4010




West Des Moines, IA 50266




United States
Tel : 877-392-8781

Fax : 515-257-7309

Email : debra@hockett-clarklawfirm.com

Married for 25 years and the mother of two boys and one girl, when I'm not interacting with clients, attorneys and judges, with whom I have developed lasting professional relationships, I'm often hoping for a strike at the bowling alley or cheering for my kid's baseball teams.
A sports memorabilia collector, a passion I share with my husband, I have met and received autographs from baseball greats Ted Williams, George Brett, Steve Garvey and Catfish Hunter, among countless others. An avid traveler, I have enjoyed trips to San Diego, New Orleans, the Grand Canyon, Bahamas and many other destinations. The best trip to date was a family vacation to Disney World. When I visit amusement parks—a favorite pastime—I make a beeline for the rollercoaster. I enjoy movie marathons. My favorite films include Raiders of the Lost Ark, Silence of the Lambs, The Sound of Music and Forrest Gump.
Hailing from a small town south of Des Moines, complete with one traffic light, a grocery store and Laundromat, my family law practice mirrors my homegrown upbringing—family and community come first. My father was a truck driver and my mother was a homemaker who instilled in me a strong work ethic. I was the first college graduate in my family. My personal motto is: treat others as you would want to be treated yourself. My husband and I were licensed pre-adoptive foster parents for seven years.
In 1993, after graduating law school, I began my family law practice. My philosophy is direct: every client deserves legal representation that is equal parts compassion and straightforwardness. I always ensure that my client's needs are heard and respected. Often called a financial bean counter by colleagues due to my thoroughness, I am the sole practitioner, which means my clients only work with me. I view my family law practice as a facilitator allowing families to begin the healing process. I provide special counsel for divorcing parents to ensure that their children are not adversely affected by the separation.
Trained as a Family Law Mediator (2004) and currently a mediator for the Polk County District Court Mediation Program, I understand that clients come to my office during times of emotional turmoil. A firm supporter of Collaborative Law, my goal is to reach client resolution without going to court. I always provide an empathetic, accurate assessment of the facts to ensure each client arrives at the best possible solution.
Receiving my undergraduate degree from Grand View College in Des Moines in 1988, I graduated Washburn University School of Law in Topeka, Kansas in 1992. I have been a member of the Iowa State Bar Association since 1993. Additionally, I was the co-editor of the Family Law Newsletter for the Iowa State Bar Association from (1997 to 2002), and currently is co-chair of the Polk County Bar Association Solo and Small Practice committee, active in the PCBA Family Law committee and serve as a member of the ISBA Board of Governors since 2013.
---
Hockett-Clark Law Office
Divorce and other family law issues are some of the most stressful and emotionally challenging times a person can go through. That is why it is important to have an experienced attorney on your side who will listen to you and provide you with an honest assessment of your case. You need someone who is prepared to fight vigorously inside and outside of the courtroom to help you achieve the goals that are in the best interests of you and your loved ones.