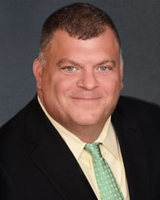 Edward R. Weinstein
Firm: Law Offices of Edward R. Weinstein
Location: Newark - NJ
214 New Jersey 18 #2a




East Brunswick, NJ 08816




United States
Tel : (732) 246-0909

Fax : (732) 246-2888

Email : r.weinstien@weinsteinlawoffice.com

Attorney Edward R. Weinstein, Esq., is a graduate of Seton Hall University, South Orange, New Jersey and the New York Law School, New York, New York.
Mr. Weinstein has been appointed to the Assignment Judge's Family Law Committee, as a Member on the Early Settlement Panel with the Superior Court of New Jersey, and as a Member of the Supreme Court of New Jersey District Ethics Committee.
Attorney Weinstein has appeared in as a legal expert in The Star Ledger, New York Times, Home News Tribune, The Asbury Park Press, Law-On-The-Line, NY WCBS 880, The New Jersey Law Journal, Ft. Lauderdale Sentinel, Miami Herald, ABC Eyewitness News, WCBS-TV New York Evening News, News 12 New Jersey, CNN, NJ 101.5 FM, and Court TV. To see the Law Office of Edward R. Weinstein go to In the Media.
---
Law Offices of Edward R. Weinstein
Are you and your family in crisis due to a divorce, child custody, domestic violence or family law related situation? If so, it is essential that you have a New Jersey lawyer who is an expert in this area of law by your side. The attorneys and our team at The Law Offices of Edward R. Weinstein stand ready to protect your children and to ensure the best possible financial outcome for you and your family. Only an experienced New Jersey divorce attorney can effectively guide you through this emotional and extremely difficult time of your life. At the Law Offices of Edward R. Weinstein, we pride ourselves in compassionate and caring representation in a New Jersey Family Court.
My law firm only handles cases involving divorce, alimony, child custody, child support, domestic violence and other family law related matters. If you have a common cold, your general doctor should be able to help you. However, if you were suffering from something more serious in nature, you would go to an expert in that field. Well, with your children's best interests and your financial future on the line, you should seek a lawyer who only handles divorce and family law cases. At the Law Offices of Edward R. Weinstein, our attorneys are here to help you with honest, experienced, compassionate yet aggressive representation.
For over 20 years my divorce law firm has represented thousands of folks in Middlesex and Monmouth counties. In fact, we have handled family law related matters throughout the state of New Jersey. All told, our divorce attorneys have nearly 60 years of legal experience regarding divorce, child custody and all other areas encompassed within the realm of family law.