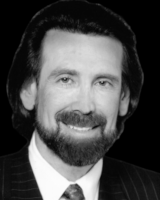 Gerald I. Kornreich
Firm: Kornreich & Associates
Location: Miami - FL
One Flagler Building




14 Northeast 1st Ave, Suite #1208




Miami Florida 33132
Tel : 305.579.9111

Fax : N/A

Email : gkornreich@kornreichlaw.com

For the past three decades, Gerald "Jerry" Kornreich has been a powerful advocate for the children of South Florida, helping clients become better parents, enlisting attorneys to serve as guardians at litem and providing holiday meals and toys to families in need.
"I love practicing family law, because you can do so much good for other people," says Kornreich, managing partner at Kornreich & Associates, Miami. "I'm a litigator who has spent my whole life seeking to have peaceful results for family and children."
Board certified in marital and family law, Kornreich specializes in high-conflict cases, trying to keep families from being torn apart. He also handles paternity, prenuptial agreements, child support, custody and alimony matters. In virtually every situation, he tries to keep parents focused on the interests of their children.
"Just as spouses need to communicate with each other, parents should listen to their kids and give them the time they need. "Unfortunately, many professionals are so busy all the time with work that they lose touch with their children. To save time, they just tell their kids what to do, rather than take a cooperative approach. When I have clients who are going through a divorce, I try to find helpful resources for the parents and educate them on how they can do a better job in the future."
Kornreich earned his law degree in 1974 at the University of Miami, where he participated in a summer international law program with University of Exeter Law School in England. He has a bachelor's degree in political science from American University. "A lot of us who went to law school at that time were very engaged in politics, and making a difference in the world," he says.
After joining the Bar, Kornreich went into practice with a former judge in a storefront office on Hialeah's "Main Street" (W. 49th Street). "Our office was a house on the street with a small desk for me, and we handled every type of case that walked into through the door," Kornreich recalls. "I did criminal law, divorce work and all kinds of litigation."
In the early 1980s, Kornreich was asked to represent children in cases handled by Juvenile Court Judge Ralph Ferguson. It was a key moment in Kornreich's career, and he still recalls Ferguson's philosophy: "Always remember it will be for the children. Always help the children."
Kornreich took that advice to heart and in 1984 he became the youngest attorney in Florida to be board certified in marital and family law. Back then the divorce process was largely adversarial and cases that couldn't be settled easily had to be resolved in court. "I was one of the first marital lawyers who pushed for mediations in every case," says Kornreich. "Alternative dispute resolution usually produces better results for the parents and their children."
One of Kornreich's proudest accomplishments was handling the appeal of a gay father in the 2009 "two moms and two dads" case involving two same-sex couples. One of the mothers wanted to raise a child with her partner, and one of the gay fathers agreed to help her conceive. After the baby boy was born, the mom and her partner moved to California with a devastating emotional impact on the two dads who wanted to stay involved in the child's life. Kornreich represented the dad pro bono, and in the end the case was resolved with a settlement that resulted in the little boy having three legal parents, plus a step-dad.
---
Kornreich & Associates
Kornreich & Associates is a boutique Marital and Family Law firm established in 1975 by Senior Partner, Gerald I. Kornreich, a Board Certified Marital and Family Lawyer.
The practice specializes in Complex Family and Marital Litigation, including:
Complex Financial Cases, Time-sharing, Alimony, Child Support, Domestic Violence, Paternity,as well as Pre-Nuptial, Postnuptial, and Settlement Agreements.
Every member of our firm is a lawyer to offer our clients the utmost privacy.We use the most sophisticated Mediation and Alternative Dispute Resolution techniques to resolve and settle matters with minimal stress.
We employ and work closely with the top forensic accountants, psychologists, parenting coordinators, and other professionals to help our clients achieve their goals.