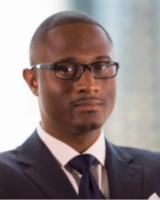 Jason L. Hurst
Firm: Harrison & Held, LLP
Location: Chicago - IL
333 West Wacker Drive Suite 1700




Chicago, IL 60606




USA
Tel : 312-621-5253

Fax : 312-621-0283

Email : jlhurst@harrisonheld.com

Mr. Hurst has practiced exclusively in the area of Family Law since 2010, handling matters related to divorce, custody, child support, parenting time disputes and the preparation of premarital agreements. Mr. Hurst joined Harrison & Held, LLP in 2015 after having spent 5 years practicing at one of Chicago's premier Family Law firms. There he practiced in both the Family Law and Sports and Entertainment Family Law divisions of the Firm, where the firm's representation was focused on representing high-profile and high-wealth individuals. During the course of his career Mr. Hurst has represented many current and former professional athletes, members of the media and a Grammy award winning Chicago musician, amongst the countless other hardworking teachers, police officers, entrepreneurs and other professionals that he has had the pleasure of working with. Mr. Hurst brings his wealth of knowledge and experience in the area of Family Law to Harrison & Held, where he continues to focus his practice on complex Family Law matters with the highest level of diligence, attention to detail and professionalism, treating every client as if they were his only client.
Mr. Hurst is a Chicago native and graduate of Whitney M. Young Magnet High School. He received his Juris Doctorate from Indiana University-Bloomington in 2009.During his time at Indiana Law, Mr. Hurst gained his first experience in the area of Family Law serving as a Law Clerk for Illinois Appellate Court Justice, John O. Steele – formerly a trial judge in the Circuit Court of Cook County – Domestic Relations Division.
Socially and politically active in his community, Mr. Hurst has received numerous awards, both for his civic and professional achievements..
---
Harrison Held, LLP
At Harrison & Held, we bring the same unique advantage to domestic relations practice that we do to our entire practice: providing exceptional service without excess overhead costs. We represent our clients zealously while at the same time remaining fee sensitive. Our divorce attorneys combine skills that cut across legal, financial, and tax disciplines to provide our clients a unique advantage over other attorneys who might only have divorce experience.
Our attorneys have substantial experience enabling them to recognize when it is appropriate to litigate aggressively, and when it is time to negotiate effectively in order to settle fairly. We seek to resolve domestic relations disputes as amicably as possible, keeping the family fabric and the family's wealth as intact as possible while, at the same time, preserving our clients' interests. Our attorneys can see through the haze of seemingly complex disputes and distill them down into basic problems which are more easily solved.
Along with the myriad of other high level services offered at H&H, our family law team adroitly handles divorce, custody, and orders of protection, as well as child support and parenting time proceedings.
We use a team approach, assigning tasks to the most cost effective professional capable of performing it, giving us and our clients the flexibility needed to sustain protracted legal battles; and to resist threats of the same.
Many attorneys fear domestic relations- we embrace it and thoroughly enjoy the practice of helping families emerge through trying times. Our attorneys have had personal and professional experience in family law issues, so we empathize with clients and serve them with the sensitivity necessary to guide them through this poignant and difficult area of law.