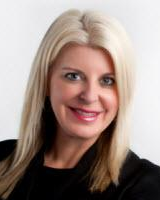 Laurie A. Mack-Wagner
Firm: Mack & Santana Law Offices, P.C.
Location: Minneapolis - MN
2100 Fifth Street Towers




Minneapolis, MN 55402




United States
Tel : 612-200-2822

Fax : 612-605-0968

Email : laurie@macksantanalaw.com

As founding shareholder of Mack & Santana Law Offices, P.C., Laurie Mack-Wagner has been practicing since 1994 in complex litigation primarily in family law and related causes of action. Named as a Minnesota Super Lawyer for seven consecutive years (2011-17), named on the Top 50 Women Super Lawyers List for Minnesota for four years (2013-2015, and 2017), and in 2017 named on the Top 100 Minnesota Super Lawyers List, Laurie focuses on developing creative and practical solutions for clients seeking assistance in family law matters and divorce cases. Laurie has efficiently managed multimillion dollar business and family law litigation including also family law litigation with modest estates. Laurie leverages her strong business background when faced with complex financial issues that often surround family law cases. With her practice based primarily in the Twin Cities area, Laurie frequently teaches at legal education seminars in Minnesota, and is the author or co-author of published articles nationally and statewide.
Most notably, Laurie is the co-author of the child support chapter in the Family Law Financial Deskbook, first edition, 2008, plus all the subsequent updates, from Minnesota CLE, and in addition, is the author of the Enforcement and Contempt chapter in the Minnesota Divorce Practice Deskbook, also from Minnesota CLE, new in 2015, plus the update in 2017. Laurie is the author of, "A Cup of Coffee with 10 Leading Attorneys in the United States."
Prior to being named as a Super Lawyer, Laurie was featured in Minnesota Law & Politics, Who's Who in Family Law. Laurie is also a Qualified Mediator under Rule 114, which a provides a cost-effective option for those parties looking for a neutral professional to assist them with resolving their legal disputes themselves through agreement.
After graduating with Highest Honors in the top 5% of her class from Florida State University's College of Law in 1994, Laurie served as an associate at Carlton Fields in Tampa, a leading Florida law firm. At Carlton Fields, Laurie began her career in the business litigation arena, focusing primarily on complex corporate litigation, employment law and appellate practice. She also provided pro bono services for Guardians Ad Litem in juvenile court, and gave presentations on sexual harassment at various law seminars across central Florida.
Laurie was recruited from Carlton Fields by the Miami-based firm of Barranco, Kircher, & Vogelsang, P.A., a boutique litigation firm litigating massive family law cases with marital estates averaging several million dollars. The ability to litigate successfully with a team of litigators on complex business and civil litigation matters combined with her desire to make a difference in individual lives were a good match for litigating large-asset, complex divorce cases. During her four years at Barranco, Kircher, & Vogelsang, P.A., Laurie supplemented her family law work by handling other civil litigation matters in both state and federal court. She defended several insurance companies and employers in class action litigation, ascending to the level of co-lead attorney. While in Florida, Laurie was highly involved with numerous community and legal organizations throughout Florida, and served on the social committee of the Miami-Dade County Bar Association.
In 2000, Laurie left Florida and traveled to Minnesota where she has since been practicing exclusively in family law and related civil litigation. Laurie was able to bring her knowledge of managing complex family law matters in Florida to Minnesota to enhance her litigation and settlement of cases with a variety of complexity. Laurie first practiced for several years with a firm in complex family law litigation in the Twin Cities area. In January 2004, Laurie co-founded Mack & Santana Law Offices, P.C., to start a family law firm which focuses on compassion, strength and planning in times of personal crisis. While Laurie's emphasis has been complex family law litigation, Laurie's goal is service and excellence regardless of the size of case or what other experts or types of lawyers may be needed.
In Minnesota, Laurie is a member of the Minnesota State Bar Association, the Hennepin County Bar Association, the First District Bar Association (past President), and the Eighth District Bar Association. With the Minnesota State Bar Association, Laurie serves as a judge in the MSBA High School Mock Trial Program. Laurie is also active in the Prior Lake Rotary Club and in the Junior Achievement Program. In her volunteer work with the Junior Achievement program, Laurie works with elementary school-aged children teaching them financial literacy skills and stressing the importance of having job skills and an education.
While at Florida State University College of Law, Laurie served as Associate Editor of the Florida State University Law Review, practiced before the United States Court of Appeals (11th Circuit) and worked as an extern clerk for Rosemary Barkett, former Chief Justice of the Florida Supreme Court. The school also awarded Laurie membership in the Order of the Coif.
Prior to studying at Florida State, Laurie received her bachelor's degree in 1991 from Mankato State University (Minnesota State University – Mankato). There, she double majored in Spanish and Business Administration with a concentration in marketing and spent a semester taking classes in Mexico at the Universidad de Guadalajara and Centro de Idiomas. Laurie graduated at Mankato State University summa cum laude and first in her class of almost 4,000.
Laurie lives in Prior Lake, Minnesota, with her husband, her 16-year old daughter, 16-year old stepdaughter, and 14-year old stepson. She is an avid golfer and enjoys the lake lifestyle.