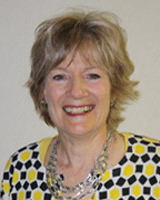 Linda J. Miller
Firm: Linda J.Millar Attorney at Law
Location: Columbus - OH
490 City Park Avenue Suite D




Columbus, OH 43215




United States
Tel : 614-556-4285

Fax : 614-222-8334

Email : linda@lindamillerlaw.com

Linda J. Miller, in Columbus, Ohio, is a sole practitioner who has dedicated her law practice to the area of family law. She has over 20 years experience representing individuals and families in Central Ohio.
Linda Miller earned her law degree from the Ohio State University College of Law in 1986. Prior to law school, she earned a Master of Arts degree in Speech Pathology/Audiology in 1974 at Ohio University, and earned a Bachelor of Science in Hearing and Speech Science, Summa Cum Laude in 1972 also at Ohio University.
As a practicing family law attorney, Linda Miller is a member of the Ohio State Bar Association and Columbus Bar Association and has been a member of the Columbus Bar Association Judiciary Screening Committee. She is co-founder and past president of the Collaborative Family Law Council of Central Ohio. She is a Domestic Relations Mediator, accredited by Common Pleas Court of Franklin County, Ohio and is a frequent lecturer to groups of attorneys on effective communication skills in the legal profession. She is a Board Certified Family Law Specialist
Linda Miller has a broad range of family law practice experience including advocating the interests of family law clients in Ohio court rooms, as well as in the alternative dispute resolution methods of mediation and collaborative law. She is committed to providing individualized service and working hard to prepare cases competently, with the goal of achieving the desired result of the client.
The family law practice of Linda Miller represents individuals with family law matters throughout Central Ohio, including the counties of Franklin, Delaware, Licking, and Fairfield, and the communities in and around Bexley, Blacklick, Dublin, Gahanna, New Albany, Powell, Reynoldsburg, Grove City, Pickerington, Upper Arlington, Westerville, and Worthington.
---
Linda J.Millar Attorney at Law
Compassion. Resolution. Personal attention.
Those qualities and services are the foundation of Linda J. Miller's family law practice. Her Columbus law office was founded to help families just like yours. Linda Miller works hard every day to help couples end their marriages with dignity, begin their futures with hope and serve as role models for their children.
Regardless of the size of your family, the length of your marriage or the intensity of your disagreements, Linda Miller will explain your family law options and work to protect your rights. She guides you to positive, productive decisions that you can look back on with pride.
Mediation & Collaborative Law Methods That Give Your Family Peace, Closure
Linda Miller will work with you to determine the best way to achieve your goals. While she can effectively represent your interests in court, she also explores alternative ways to resolve family law issues including, mediation, negotiation and the use of the collaborative process. These options can help clients settle their differences in an often less stressful and cost-effective manner.
Attorney Linda Miller is past president of the Collaborative Family Law Council of Central Ohio, a Certified Family Law Specialist and co-founder of Collaborative Divorce Professionals in Columbus.