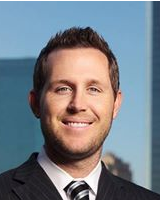 Mark Childress
Firm: The Law Office of Mark M. Childress
Location: Fort Worth - TX
4215 Camp Bowie Blvd




Fort Worth, TX 76107




USA
Tel : 817-653-8122

Fax : 972-619-8858

Email : mark@markchildresslaw.com

You can go ahead and forget everything you think you know about lawyers and law firms. At Law Office of Mark M. Childress, we operate differently. We are not concerned with trying to be the biggest law firm in the Metroplex. Our focus is on providing one-on-one service to our clients as we pursue the best possible outcomes for their divorce and family law issues.
We are led by Mark Childress, an attorney who has been on the other side of the fence during his time at one of the area's largest law firms. He founded our firm in order to provide a more personal brand of representation. At our firm, you will definitely notice the lack of bureaucracy as you will have access to your attorney at anytime. Mark believes in getting to know our clients on a personal level so that he can provide them with legal services tailored to the unique situations they face.
---
Law Office of Mark M. Childress
At the Law Office of Mark M. Childress, we strive to be the most personable law firm in Fort Worth and the surrounding areas of Texas. If you are looking for a law firm that has left the bureaucracy and red tape behind, you have come to the right place.
We are led by Mark Childress, a knowledgeable family law attorney who is ready to help you identify your goals and create a strategy for achieving them. We are prepared to go the distance to make sure you receive the best possible outcome for you and your children.
Going through a divorce or struggling to protect your children can be a difficult time. It is easy to understand why you would benefit from having someone to talk to about what you are going through. When you choose our firm to handle your family law issues you will get started with a consultation via cellphone. We pride ourselves on resolving issues as efficiently as possible for our clients so they can move forward with peace of mind.