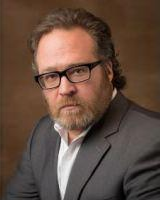 Matt Higgins
Firm: Higgins Law
Location: Omaha - NV
209 South 19th Street Douglas Building




Omaha, NE 68102




United States
Tel : 402-933-7600

Fax : 402-933-9442

Email : matt@familylawomaha.com

When the future of your family is on the line, you want to find immediate and long-term solutions that work for you and the people you love. Attorney Matt Higgins of Higgins Law has earned an AV Preeminent* rating from Martindale-Hubbell, thanks to a career dedicated to serving families throughout Nebraska.
After 16 years as the highest-rated attorney with Omaha's Cohen Vacanti Higgins Shattuck, attorney Matt Higgins started his own law firm in 2009. Matt Higgins practice is dedicated to expertly representing his clients in divorce, paternity, support and all other aspects of family law. Whether you are going through a divorce or you are interested in a modification of your current agreement, he will find options tailored to fit your needs and skillfully bring the full force of Nebraska law to your case.
An active member of the Omaha community, attorney Matt Higgins has made frequent TV and radio appearances as a legal commentator and is the former chairperson of the Nebraska State Bar Association Family Law Section.
As a former member of the United States Air Force SAC Elite Guard, attorney Matt Higgins is particularly sensitive to the needs and concerns of military families. Mentored as a young attorney by Mr. Mark Cohen,** Matt Higgins possesses the technical skill to access the issues unique to divorcing military members. Higgins Law handles military divorces, including overseas actions, and represents many families and individuals at Nebraska's own Offutt Air Force Base.
It is our goal to help you with any legal concerns you may have and help you find solutions that protect your rights and that are tailored to the needs of your family. From property division to child custody and visitation disputes, we are ready to answer any questions you may have concerning family law. Contact us to discuss your specific needs and concerns.
---
Higgins Law
Operating by the light of the principle that "one never negotiates effectively from a position of weakness," Higgins Law also understands that sometimes what is in your children's best interests (as well as your own) may only be had by the application of textured and thoughtful negotiation. Whether it be by the politics of negotiation or the razor of litigation, Higgins Law will pursue your family's best interests with integrity, acumen and vigor.
Higgins Law is a practice dedicated to providing the absolute highest level of legal advocacy in every aspect of domestic relations representation — be it by the mastering of our opponents in the arenas in which such advocacy is tested: counseling, family court litigation or by appeal to the Nebraska Court of Appeals or Nebraska Supreme Court; or by the manner in which such advocacy is conducted: with an attention to detail and follow-up, by peerless written and spoken communication, by strength in argument and integrity in the conduct of all matters; or be it by experience and reputation in negotiations.
Should the usual application of effort and the standard application of the law not provide a ready course, the attorneys at Higgins Law will propose creative solutions to protect our clients' interests.
In the past 20 years, the lawyers at Higgins Law have, through advocacy on their clients' behalf, had a direct hand in changing and developing the law as it pertains to the removal of children from the state, the rights due a citizen in contempt actions and protection orders, fathers' rights and the role of guardians ad litem — among others.
Located in Omaha, we handle cases in Douglas County, Sarpy County and surrounding areas.