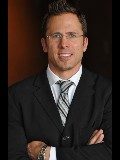 Michael Nathans
Firm: Nathans Family Law APC
Location: Los Angeles - CA
5670 Wilshire Blvd., Suite 1400




Los Angeles, CA 90036




United States
Tel : (323) 936-6700

Fax : 323-936-6766

Email : info@nathanslawoffice.com

Attorney Michael Nathans is your strongest legal advocate with 25 years of proven results. As the founder of Nathans Family Law APC in Los Angeles, Michael Nathans' focus, with the support of a professional office staff, is on diligently serving the needs of individuals and families at every stage of the family law legal process.
Reflecting Attorney Michael Nathans' divorce and family law expertise he has been ranked in the top 5% of California Family Law Attorney every year since 2012 by Los Angeles Magazine.
Michael H. Nathans received his bachelor's degree, with high honors, from UC Santa Barbara and graduated from Loyola Law School. Shortly thereafter, he opened up his own family legal practice to best pursue the highest standards and personal approach to the practice of family law.
A native of Los Angeles, he has extensive experience with the local legal process in Southern California and is licensed to practice in all California state courts. He has also acted in the capacity of Judge Pro Tem (temporary judge) for the Los Angeles County courts.
He is appointed frequently by family law courts to represent minor children in contested divorce and child custody cases, owing to his long-term and demonstrated experience in family law and child custody matters.
He is affiliated with a number of California legal organizations, including membership in the family law sections of the Los Angeles County Bar Association, the Beverly Hills Bar Association, the Santa Monica Bar Association, the Burbank Bar Association, the American Bar Association, and Lawyers for Human Rights.
He is committed to the practice of family law and to helping clients work to resolve disputes effectively with minimal cost. His career in family law remains motivated by a desire to work directly with clients and devise solutions that can address legal problems of daily life.
---
Nathans Family Law APC
Many families involved in legal disputes cannot afford the time or expense of taking a divorce, child support or custody case to trial. We offer our clients options. In addition to taking cases to Los Angeles family court, we are also experienced in mediation and negotiation of settlements out of court. These are faster, less costly options that often yield superior results because both parties have agreed to the plan.
Our firm can handle any family law matter, from a simple uncontested divorce to complex property division cases and high-profile modification of child custody cases. We have represented professional athletes and celebrities. We understand the issues that must be addressed and we work with discretion to help you achieve a resolution. If your legal matter requires the help of experts — doctors, accountants, child psychologists or parenting plan coordinators — we can help with referrals and recommendations to talented and caring professionals.
Attorney Michael Nathans has 25 years of extensive experience in Los Angeles County family courts. He will personally handle your case to its final resolution, whether that is through a negotiated settlement or in the courtroom. Formerly The Law Offices of Michael H. Nathans, we have helped hundreds of clients win their cases and achieve their legal goals.
We stay on top of cutting-edge issues in family law and child custody law, including California's same-sex marriage laws and dissolution of registered domestic partnerships.