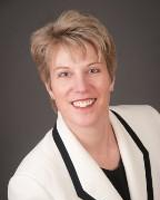 Tracy L. Zubrod
Firm: Zubrod Law Office, P. C.
Location: Cheyenne - WY
219 East 18th Street




Cheyenne, WY 82001




United States
Tel : 307-459-1381

Fax : 307-778-8225

Email : t.zubrod@zubrodlaw.com

Attorney Tracy L. Zubrod has fifteen years experience handling divorce and other family law matters. She has earned the respect of her clients and colleagues by providing personal, conscientious attention to each case. She works with her clients to involve them in resolving matters as quickly and efficiently as possible. Ms. Zubrod will help you settle your case amicably without trial, but if trial becomes necessary, she will zealously pursue your rights in court.
But will she return your calls? Definitely – as soon as possible, and at least by the end of the day. Zubrod Law Office is committed to its clients. You will have your questions answered, your concerns listened to, and be kept informed about your case.
---
Zubrod Law Office, P. C.
Zubrod Law Office, P.C., is a law firm in southeastern Wyoming that is dedicated to providing effective legal assistance to families facing turmoil. The firm's exclusive focus is on family law. By providing assistance with matters such as divorce, child custody and adoption, we help clients achieve their most important goals.
Clear communication is a hallmark of our firm. By listening closely and providing honest, clear feedback, we help our clients identify and work toward their goals. When emotionally volatile situations arise, we have the skills to diffuse them; we aim to keep our clients goal-focused, no matter what is on the horizon.
We are available throughout the duration of our clients' cases. We can be reached by phone or email and return messages promptly. Answering questions and providing clear legal guidance as issues arise, we work hard to be there for the people we represent.
The firm is located in Cheyenne's Rainsford Historic District, which is known for its fine examples of Victorian architecture. The building that houses our office is a small clapboard bungalow and bears many notable characteristics typical of the Victorian era. Built at a time when the city of Cheyenne was growing and gaining influence, the neighborhood occupies an important place in the city's history. Our choice of location reflects our pride in providing service to people in Cheyenne and beyond.