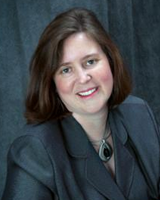 Victoria M. Duehr
Firm: Bangs McCullem Law Firm
Location: Sioux Falls - SD
6340 S. Western Ave., Suite 160




Sioux Falls, SD 57109-8208




United States
Tel : 605-339-6800

Fax : 605-339-6853

Email : info@bangsmccullen.com

Victoria M. Duehr graduated from South Dakota State University in 1991. She attended the University of South Dakota School of Law and graduated in 1995 with Sterling Honors. Following graduation, she clerked for Judges in the Second Judicial Circuit of South Dakota. She practiced in Brookings, South Dakota, until joining Bangs McCullen law firm in 2003. Her practice concentrates in the areas of family law and civil litigation.
Divorce and family law related issues can be a difficult and stressful time for a person. At Bangs McCullen, we focus on providing attention and detail to each of our clients. We get to know our family law clients on a personal level. We assist our clients with family law matters, including adoption, paternity, divorce, child custody, child visitation, child support, and post-divorce issues.
---
Bangs McCullem Law Firm
A proud history. That's the best way to describe what Bangs McCullen has always been about. That pride carries through our work and into the courtroom. Pride in the roots we have established. Pride in doing the best possible job for our clients. Pride in a firm full of first-rate attorneys with impeccable records and longevity in their service with Bangs McCullen.
The team approach utilized at Bangs McCullen means you will not only get to know your attorney, but also the receptionists, secretaries, runners and paralegals. Strong roots run deep. So does quality support. Like a tightly woven fabric, the philosophy of a team approach speaks volumes about our strength.
We are proud to announce that Bangs McCullen once again has been recognized for outstanding counsel by Best Lawyers. The Best Lawyers Board of Advisors is a group of distinguished legal professionals from the world's leading law firms and many of the General Counsel from Fortune 500 and Global 500 companies.
Best Lawyers believes that the best lawyers know who the best lawyers are, and their recognitions are based purely on the feedback received from lawyers already highlighted in their prestigious publication.