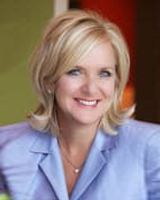 Marsha C. Kennedy
Firm: Kennedy Law Associates
Location: Charlotte - NC
14835 Ballantyne Village Way Suite 225




Charlotte, NC 28277-4305




United States
Tel : 704-512-0619

Fax : 704-512-3265

Email : marsha@kennedyfamilylaw.com

"In all areas of my practice of family law, I am committed to not only helping individuals successfully navigate the divorce process but to also helping them begin to rebuild and restore their lives. Helping people facing divorce is much more than a career to me. As a result of my own separation and divorce as well as helping several of my closest friends, I have become intensely interested and committed to improving the divorce process. I am strongly committed to helping people facing divorce do so with grace and dignity as I have witnessed too often the destruction divorce can cause.
In addition to my legal practice, over the last seven years, I have been leading divorce workshops and helping people throughout Charlotte deal with the emotional and legal aspects of ending a marriage and rebuilding their lives. I also started working with the Council for Children's Rights to help children who were suffering due to divorce and subsequently was trained and started working as a Parent Coordinator. In my role as a Parent Coordinator, I help parents who are struggling work through the unavoidable conflicts that occur in parenting after separation and divorce. Also as part of my desire to help others navigate the divorce process, I became a licensed family and divorce mediator. I believe strongly in the mediation process and the benefits mediation can have on amicably resolving difficult issues. Each situation is unique and I work hard to find the right solution for each of my clients."
---
Kennedy Law Associates
We founded Kennedy Law Associates because we recognized a need for a more civil way to resolve family issues. We are committed to bringing dignity, respect and efficiency to a legal process that is often painful, lengthy, expensive and unpredictable.
Rather than litigating every issue, our divorce lawyers favor less adversarial ways to reach an agreement through mediation and collaborative law. We believe that people are more likely to abide by an agreement if they had a role in creating it.
Our civil approach to family law doesn't mean we aren't prepared to fight for our clients. If litigation is necessary to protect your interests in a divorce, child custody or marital property division issue, our attorneys are highly qualified and prepared to take your case to court.
We are one of the few law firms in the south Charlotte (Ballantyne) area that practices exclusively in the area of family law.